The Nokomis Group
The Nokomis Group is owned and operated by Noleen Glavish and commenced trading in 1990 as a specialist publisher of high quality natural history books, portfolios, prints, gift cards and original artworks by Australian natural history artists.
We have now expanded to include a NEW BOOKS division in addition to those published by the Nokomis Group. This has come about as Andrew and Belinda Isles who own Andrew Isles Natural History Books have made a decision to retreat from stocking new books and are concentrating on Antiquarian and Second hand books. This new division is primarily a mail order business selling natural history books and we ship worldwide. Our stock holding is substantial and if you click on the New Books tab above, you will see that we are offering a comprehensive range of natural history new books which is predominantly Australian but covers Antarctica, America, Britain, Africa, Europe and Asia.
Many of the books listed on the website are ex Andrew Isles stock and subjects covered are birds, mammals, reptiles, amphibians, fish, invertebrates, botany, gardening, ecology, insects, marine, biology, aviculture, entomology and conservation. Over time we expect this mix to change slightly and we would always be pleased to receive customer feedback from you as this new division of Nokomis settles down.
SUBSCRIBE FOR MAILING
Keep up-to-date by subscribing to our free email book lists in over 20 subject categories.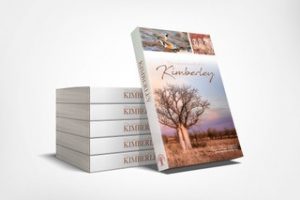 McGlashan, Hamish, Kevin Coate, Jeffrey Gresham, Roz Hart
Just released by the Kimberley Society, this book offers a glimpse of important research underway in the Kimberley. The chapters are grouped into themes: land, plants, fungi, animals, sea and coast and environment.
The Kimberley region of Western Australia is one of the world's last great wilderness areas. Covering more than 400,000 square kilometres, it is home to some of the country's most iconic natural landmarks. The Kimberley's diverse habitats support an astonishing variety of plants and animals, many of which are found nowhere else on Earth.
Featured Products and New Releases